---
Overall Player That Rocks to win a car for life!
The 2021 FNB Varsity Cup Player of the Tournament will drive away in a Toyota Urban Cruiser 1.5Xi courtesy of preferred supplier Hertz Rent a Car.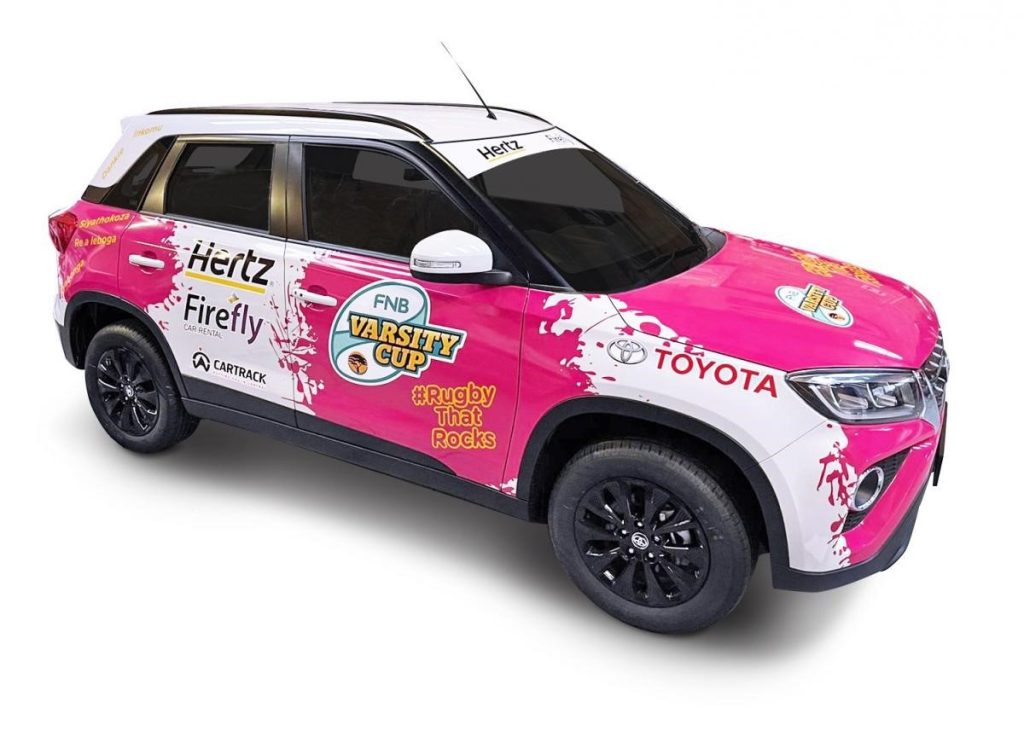 Three player awards – Forward That Rocks, Back That Rocks and Overall Player That Rocks – will be presented after the FNB Varsity Cup final on 24 May.
The Overall Player That Rocks is a prestigious award comparable to the Heisman Memorial Trophy, which is awarded annually to the most outstanding player in American college football.
At the end of the league stage of this year's FNB Varsity Cup, all 10 coaches will nominate three players in each category (excluding their own players), ranked from first to third place.
The tournament organisers will collate the votes, with first position worth three points, second position two points and third position one point. The three players with the most points in each category will then be put forward to the public, who will vote for their winners.
This year, the public will be able to cast their votes on the FNB Varsity Cup Facebook page from Tuesday, 18 May until 12:00 on Monday, 24 May, the day of the final.
"We're really excited that the Overall Player That Rocks in this year's FNB Varsity Cup will again win a car courtesy of Hertz," says Xhanti-Lomzi Nesi, Tournament Manager for FNB Varsity Cup. "The players nominated for this award are the future of South African rugby, so it's great that the public, who support the FNB Varsity Cup, will have a say in who wins it."